Why Instoo?
We've developed a suite of automation tools to effectively grow authentic followers.
Our automation tools interact with real users on your behalf. This compels only users who are interested in your products to interact with you. Automating social actions like this has been proven effective at growing authentic followers for our over 26 thousand global users.
Buying followers is only useful for cosmetic purposes. Bought followers don't care about your product, and may not even understand your language. Never buy followers directly.
Automated Business Growth
Since everyone and their dog has an Instagram, your target audience is guaranteed to be there. Instoo allows you send targeted advertisements directly to their phones through social notifications. Save hundreds of hours per month while Instoo grows your brand automatically for you. We frequently hear from users who went from cold start to over 10k followers using Instoo.
Completely Unique Unblockable Automation
In June 2019, Instagram started using machine learning to detect bots, and all API based solutions got detected. In April, 2020, the last open source Instagram bot was shut down since they could no longer avoid blocks. We built our algorithm completely from scratch, and you'll notice once you run it. Instoo is the only unblockable algorithm left, as tested by our global users daily. Try yourself to prove it.
Surgical Targets
Maximize your growth and CTR by targeting using accounts, hashtags, or locations. You can "steal" your competitor's followers! Analytics will rank your targets based on how many followers they actually gain you.
14 Day Free Trial!
Test our undetectable automation bot for free to see for yourself. You'll start to see engagement within the first hour!
Instagram Automation Bot
Our Instagram bot uses completely unique algorithms to automate likes, follows, unfollows, story views, and DMs with spintax support.
Instoo installs a chrome extension to fully automate your browser. We use our own custom machine learning model, with constant hyperparameter optimizations using our global user data, to "blend" in with regular Instagram users.
Instoo doesn't require proxies, since it runs on your home network, and none of our users have ever been banned. This is the safest possible bot in 2020. It will always look like a regular browser user to Instagram.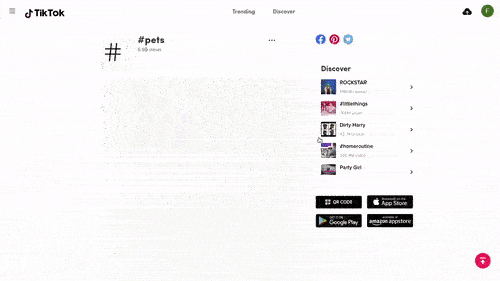 TikTok Automation Bot
Instoo now automates your TikTok for constant daily growth using our unblockable automation techniques.
Simply select some hashtags, and let the bot run for hours per day. The bot works by following and liking other TikTok users, which sends notifications to their phones like advertisements.
You'll get constantly growing followers even if you post no videos! We're so confident you'll grow with Instoo, we offer a lifetime money-back guarantee for any reason. Other services have time limits on refunds because they eventually get blocked.
Contact us for white label access to re-sell Instoo or unlimited accounts for management businesses.
14 Day Free Trial
Instagram Automation Bot
Tinder Automation Bot
TikTok Automation Bot
3 Social Profiles
Works on Win/Mac/ChromeOS/Android
100/day limits
No Credit Card Required
Choose Plan
Premium
Instagram Automation Bot
Tinder Automation Bot
TikTok Automation Bot
100% Money Back Guarantee
3 Social Profiles
Works on Win/Mac/ChromeOS/Android
Dedicated 24/7 Support
1000/day limits
*Billed Monthly
Choose Plan
Premium
Instagram Automation Bot
Tinder Automation Bot
TikTok Automation Bot
100% Money Back Guarantee
10 Social Profiles
Works on Win/Mac/ChromeOS/Android
Dedicated 24/7 Support
1000/day limits
Save $40 per year
*Billed Yearly
Choose Plan